NO CORROSION AND NO SULFATE
MAINTENANCE FREE TIGHTLY SEALED
RAPID RECHARGE DISCHARGE CAPABILITIES
LITTLE INTERNAL RESISTANCE DURING OPERATIONS
OPERATES NORMAL IN EXTREME TEMPERATURE CONDITIONS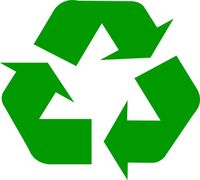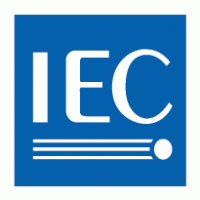 THE FIRST AND ONLY GREEN BATTERY TECHNOLOGY
CERTIFIED BY GREEN STAR ENVIRONMENTAL PROTECTION BUREAU
SILICONE BATTERIES HAVE A UNIVERSAL PATENT ELECTROLYTE POLLUTION FREE



APPLICATIONS
Solar Systems

Wind Power

Telecom Systems

UPS & Data Centers

Military (telecom, solar, fighter jets, submarines)

UPS (internet cell towers, power stations, backup)

Automotive Vehicles (forklifts, heavy equipment, automobile startup)

Airport Equipment (non explosive battery)

Lighting Systems

Emergency Systems

Industrial Equipment

Electric Vehicles (

golf carts

,

scooters, motorcycles)

Recreational Vehicles (boats, yachts, RV, ships power and startup)

Rail Locomotive

Underwater Robotics

Utility and Electrical Systems

Mining Applications

Computer Networks (server systems, data centres, backup power)

Hospitals (backup power)

Marine and Power Stations

Alarm and Security Systems

Fire & Safety Systems

Portable Offices

Construction Sites

Electric Tools
BATTERY FEATURES
Temperature Range: performs normal in extreme temperatures between: -40ºC to +70ºC

Electrolyte: universal world patent pollution free electrolyte, no acid mist emissions

Durability: highly durable battery in temperatures over 45ºC

Fast Charging: capable to be fast charged to 90% capacity in 60 minutes

Specific Energy: higher specific energy up to 50% more capacity in terms of Wh/kg

Low Self Discharge: 20% loss in 2 years when stored at ambient temperatures of 20ºC to 25ºC

Battery Life Design: designed for 15 years

Long Cycle Life: 5000 charging cycles for telecom standby use, up to 2200 usable cycles for applications using 50% discharge

Depth of Discharge: capable of 100% D.O.D. but is suggested not to exceed 90% discharge to save usable cycles

Charging Characteristics: no internal memory effect allows high current charging and discharging with little temperature rise

No Voltage Restriction: no minimum discharge voltage restriction

Non Corrosive: no sulfate to corrode electrodes, plates, joints and connections, giving the battery a longer life

Internal Resistance: little or no visible temperature rise during usage, 10 to 13 times lower than that of the 12V lead acid battery

No Pollution: saving companies huge expenses, no separate battery enclosures required, no cooling or ventilation systems required and no maintenance costs.

Maintenance Free: tightly sealed rechargeable power battery

Non Hazardous: no hazardous materials in production of the battery, no dangerous goods certificate required for shipping by air, land or sea

Energy Savings: no ventilation or cooling systems required for indoor applications, saving on energy costs and installations

Non Explosive: non explosive, no sparking during usage, much safer for many applications

Recyclable: after the battery life has expired, the electrolyte can be used as a high grade fertilizer and the rest of the battery recycled
EXCEEDS INTERNATIONAL STANDARDS
Exceeds international storage capacity standards by 1.75 times

Exceeds international recharge acceptance capacity standards by 2.68 times
BATTERY LIFE
SP silicone power battery's life design is 15 years, as for all batteries it depends on the application, the depth of discharge and usage of useable cycles, the silicone battery has up to 6000 charging cycles when used in telecommunication standby use, and 2200 useable cycles when used in applications 50% or less discharge, all batteries deliver a fixed number of amp hours over its lifetime and is considered to have reached its normal end of life if the application uses up all the amp hours and usable cycles regardless of the time the battery has been in service, otherwise, depending on the application the battery is used, the battery life depends on the depth of discharge and usage of useable cycles. This revolutionary power battery has a higher capacity, higher current output, lower internal resistance and up to 2200 useable cycles, 2 to 3 times more useable cycles than that of the lead-acid battery when used in the same application.
SAVINGS
Save on battery replacement costs, shipping and transportation costs, expensive maintenance costs and reduction of enclosures required.
BATTERY CERTIFICATIONS
Certification of ISO 14001, Issued by Global Certification Ltd.

Issued by National Rechargeable Batteries Quality Control Centre: Certification for tightly sealed silicone power batteries used in electric cars

Issued by the Information industry Ministry of the PRC: Certificate for network access and license for telecommunications device network access in respect to the Silicone Power Battery SP 2V-1000AH telecommunication release valve; certificate for network access and license for telecommunications device network access.

Issued by the Electric Facilities & Instrument Quality Inspection & Testing Centre: Certificate for release valve tightly sealed in respect to the SP silicone battery.

Issued by the Railway Ministry: Certificate for the SP silicone power battery used in electric locomotives

Issued by the PLA General Intelligence: Network access license for national defense telecommunication facilities in respect to the SP series fixed & tightly sealed silicone battery.

Issued by the Factor 5701 of the PLA: Certificate for 6,000 meters depth sea battery performance testing in respect to the 12V38Ah SP silicone battery in submarine applications.

Issued by the PLA Air-force Aero-Material 4th Station Equipment Institute: Certificate for 14V182AH (10HR) Aeronautical SP silicone power battery in fighter jets

Edison International Company, Southern California; Greenball Battery test performance characterization of the SP 12V-42AH silicone power battery in EV Applications, Project Report No.TC-01-0147-Tr01, Electric Vehicle Technical Center.
GENERAL INFORMATION
Manufacturers' Lead Time: 20/30 days

Shipping Time: 20/40 days depending on the international location

Currency: United States Dollar (USD).
SP SILICONE RECHARGEABLE POWER & STORAGE BATTERY
| | | | | | | |
| --- | --- | --- | --- | --- | --- | --- |
| BATTERY | VOLTAGE | CAPACITY | LENGTH | WIDTH | HEIGHT | WEIGHT |
| Model No. | (V) | (AH) | (mm) | (mm) | (mm) | (kg) +/- 1% |
| SP 7-12 | 12V | 7AH | 150 | 64 | 97 | 2.77 |
| SP 12-12 | 12V | 12AH | 150 | 98 | 98 | 4.2 |
| SP 17-12 | 12V | 17AH | 181 | 77 | 171 | 6.2 |
| SP 20-12 | 12V | 20AH | 181 | 77 | 171 | 6.8 |
| SP 33-12 | 12V | 33AH | 195 | 130 | 165 | 11.04 |
| SP 38-12 | 12V | 38AH | 195 | 130 | 165 | 12.57 |
| SP 40-12 | 12V | 40AH | 196 | 165 | 170 | 13.2 |
| SP 45-12 | 12V | 45AH | 196 | 165 | 170 | 14.7 |
| SP 48-12 | 12V | 48AH | 196 | 165 | 180 | 16.5 |
| SP 60-12 | 12V | 60AH | 259 | 170 | 222 | 22.1 |
| SP 70-12 | 12V | 70AH | 259 | 170 | 222 | 24.2 |
| SP 100-12 | 12V | 100AH | 331 | 175 | 225 | 28.0 |
| SP 120-12 | 12V | 120AH | 395 | 110 | 285 | 30.0 |
| SP 130-12 | 12V | 130AH | 395 | 110 | 285 | 34.2 |
| SP 150-12 | 12V | 150AH | 483 | 170 | 240 | 46.5 |
| SP 200-12 | 12V | 200AH | 522 | 240 | 220 | 57.0 |
| SP 180-8 | 8V | 180AH | 260 | 182 | 295 | 39.0 |
| SP 120-8 | 8V | 120AH | 260 | 182 | 295 | 26.4 |
| SP 200-6 | 6V | 200AH | 323 | 178 | 295 | 30.5 |
| SP 230-6 | 6V | 230AH | 323 | 178 | 226 | 35.0 |
| SP 200-2 | 2V | 200AH | 170 | 106 | 340 | 12.9 |
| SP 300-2 | 2V | 300AH | 170 | 149 | 340 | 18.6 |
| SP 400-2 | 2V | 400AH | 211 | 177 | 358 | 24.8 |
| SP 500-2 | 2V | 500AH | 240 | 171 | 345 | 31.0 |
| SP 600-2 | 2V | 600AH | 240 | 172 | 366 | 38.0 |
| SP 800-2 | 2V | 800AH | 472 | 175 | 364 | 59.0 |
| SP 1000-2 | 2V | 1000AH | 475 | 175 | 365 | 68.6 |
| SP 2000-2 | 2V | 2000AH | 491 | 351 | 383 | 135.0 |
| SP 3000-2 | 2V | 3000AH | 712 | 353 | 382 | 170.0 |
POPULAR SOLAR BATTERIES
| | | | | | | |
| --- | --- | --- | --- | --- | --- | --- |
| BATTERY | VOLTAGE | CAPACITY | LENGTH | WIDTH | HEIGHT | WEIGHT |
| Model No. | (V) | (AH) | (mm) | (mm) | (mm) | (kg) +1/-1% |
| SP 100-12 | 12V | 100AH | 331 | 175 | 225 | 28.0 |
| SP 120-12 | 12V | 120AH | 395 | 110 | 285 | 30.0 |
| SP 150-12 | 12V | 150AH | 340 | 175 | 295 | 44.5 |
| SP 200-12 | 12V | 200AH | 522 | 240 | 220 | 57.0 |
| SP 200-6 | 6V | 200AH | 323 | 178 | 229 | 30.5 |
| SP 230-6 | 6V | 230AH | 323 | 178 | 226 | 35.0 |
| SP 500-2 | 2V | 500AH | 240 | 171 | 345 | 31.0 |
| SP 800-2 | 2V | 800AH | 472 | 175 | 364 | 59.0 |
CURVES